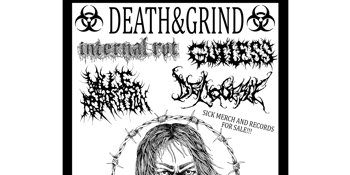 GUTLESS AT THE OLD BAR
The Old Bar (Fitzroy, VIC)
Saturday, 29 January 2022 8:00 pm
A night of deadly precautions
Endure the cold frostbite of winter while all hell freezes over

October 23rd
Gutless. Internal Rot. Vile Apparition. Deliquese
One night only at the Old Bar

Limited Capacity. only 100 victims enter. 50 tickets online. 50 tickets at the door
Get there early
This one is gonna make your blood run cold

Prepare for the final stage of hell!!!